The London Eye – Info and Tickets
Words don't do the London Eye justice. It has become a signature part of London's skyline, and for good reason; only once you get onto the London Eye can you appreciate the magnificent views before you. There are plenty of ways to explore the London Eye, with amazing packages that include access to other significant landmarks in London too. Scroll down to see the top ticket options that we have found for you!
Visit the London Eye
Secure tickets for the London Eye now through our ticket partner GetYourGuide and benefit from many advantages:
Best prices guaranteed
Avoid long queues on site
Free cancellation up to 24h in advance
24/7 international customer service
Get tickets sent directly to your mobile phone
All London Eye entry tickets at a glance
Standard London Eye Ticket

From £ 29.50, Duration: 30 minutes

Beat the lines
Enjoy full views - 360 degrees
Perfect for visitors, friends, family, or even date-night.

135 meters up in the air, you have a perfectly unimpeded view of the Houses of Parliament, Westminster Abbey, the River Thames, and the Southbank. The London Eye is a staple destination for first-time visitors and long-time Londoners alike. Go during the day to watch the sun glisten beautifully across the horizon and reflect brightly in the River Thames; or go at night when the city lights up and all your favorite sights are illuminated in a warm glow.

Kombi-Ticket

London Eye, SEA LIFE & Madame Tussauds

Access to Madame Tussauds and SEA LIFE
Access to London Eye
Combo package offers over 40% in savings
Valid for three months

Your entire weekend is organized in one simple booking—start off at Madame Tussauds, where you can see the marvelous wax sculptures of your favorite famous people. Whether you're a sports enthusiast, a film guru, a music lover (or perhaps you're more excited by politics and history), you'll definitely be meeting a personal hero today! Make sure the camera has plenty of battery because after that you will get half an hour on the awe-inspiring London Eye. Finally, round off your day out with a visit to London's SEA LIFE aquarium. With such amazing value, what are you waiting for?

Kombi-Ticket

5 Attractions in London (incl. London Eye)

Access to London Eye
Access to Madame Tussauds
Access to SEA LIFE
Access to The London Dungeon
Admission to DreamWorks Tours: Shrek's' Adventure! London
Validity: 3 months

Watch out! With this ticket, you can save a lot of money! Because with this ticket you get access to 5 popular attractions in London including the popular London Eye ticket. And the best thing about it? The ticket is valid for 90 days, so it's up to you whether you visit the attractions on the fly or even split them up into several visits. Especially on a rainy day, this ticket is worth it twice! And we guarantee you: The shows are guaranteed to be a lot of fun - let us surprise you.

Kombi-Ticket

London Eye & DreamWorks Shreks Abenteuer

Ride on the

London Eye
Admission to DreamWorks Shrek's Adventure
Validity: 3 months

Visit the London Eye and DreamWorks Shrek's Adventure in London at the best price! In the combi-ticket, you save 10% of the ticket price each. This combination ticket is an absolute must for every family vacation in London. Because we promise you one thing: With this ticket, you and especially your children will have a lot of fun. In the London Eye, you can enjoy a wonderful view of the city - where you would like to do another round because it was so beautiful. But the next adventure is already waiting for you. In DreamWorks Shrek's Adventure, you will meet Shrek, Donkey, and many other DreamWorks characters. The 4D flight bus is already ready for you to take off into the world of DreamWorks!

London Eye - Private VIP Capsule

From £ 675, Duration: 30 minutes

Own capsule for 2 persons
Group private rental: for a group of 3 - 25 people
Personal host will accompany you to the capsule

Sometimes you have a special occasion that you want to celebrate in style. Maybe it's an anniversary, or you're about to propose. Or you're getting together with your friends and family to celebrate. Regardless of the occasion, the London Eye is always a safe bet for a special experience. The view of the London skyline is beautiful, romantic, exciting…. the list goes on! Do something different and book a Private Capsule today!

Our Pro-Tip For London Eye Fans and Potterheads

These activities need to be booked separately on GetYourGuide.
Why Purchase London Eye Tickets?
A London Eye booking is absolutely essential for a full experience of this amazing city. This popular landmark is more than "just a Ferris wheel"— but the only way to understand the wonder of this attraction is to book your ride today. Not only is the London Eye an iconic feat of architecture, but it's also one of the only ways to truly appreciate the rest of London's amazing architecture. It boasts prime views of Westminster on the other side of the River Thames, and on a good day with clear skies you can even see all the way to Windsor Castle. The London Eye ticket price is worth more than its cost, so waste no more time and beat the queues today.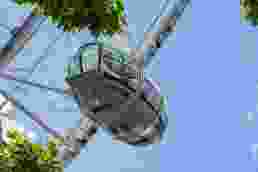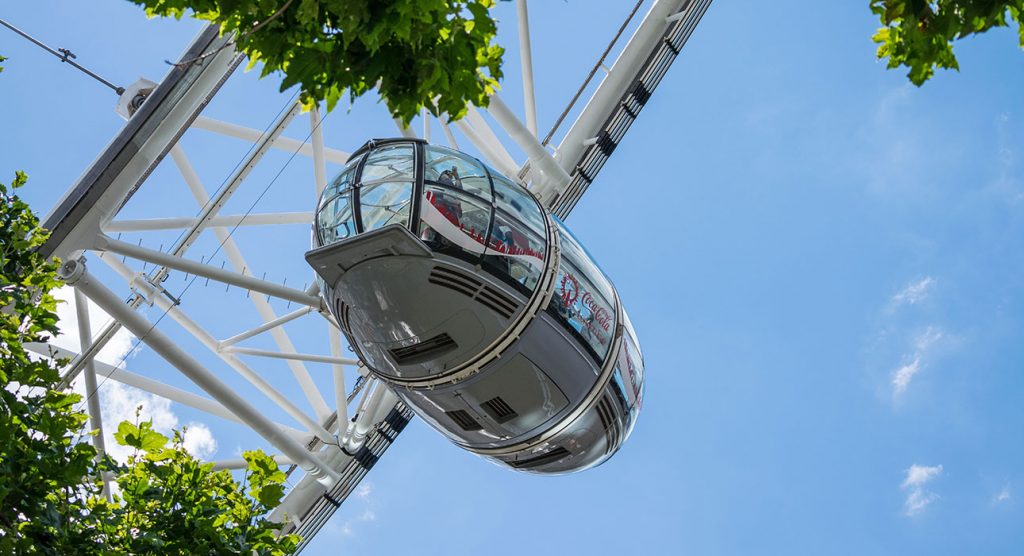 Information about the London Eye
The London Eye is renowned for being the largest "Cantilevered Observation Wheel" in the world. It is located right on London's Southbank, across from the iconic sights of Westminster Abbey and the Houses of Parliament. A ride takes half an hour, which means that when you get to the top you have plenty of time to soak in the breathtaking view, and still snap some impressive pictures. The London Eye has broken records as the most popular UK destination that visitors pay for.
The London Eye was only intended to be a temporary feature (expected to be taken down within 5 years), but as its popularity boomed it became a welcome part of the London experience. And thank the heavens for that, because now many more people enjoy the breathtaking views on offer.
Accessibility: Fully accessible, though bookings are essential for wheelchair users. London Eye can facilitate up to 2 wheelchair users in a single capsule at any one time, and a total of eight wheel-chair users simultaneously across the whole London Eye. Also entitled to a free Carer ticket with your purchase.
A View from the Heavens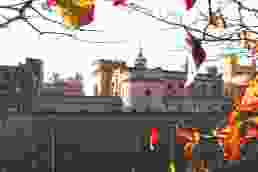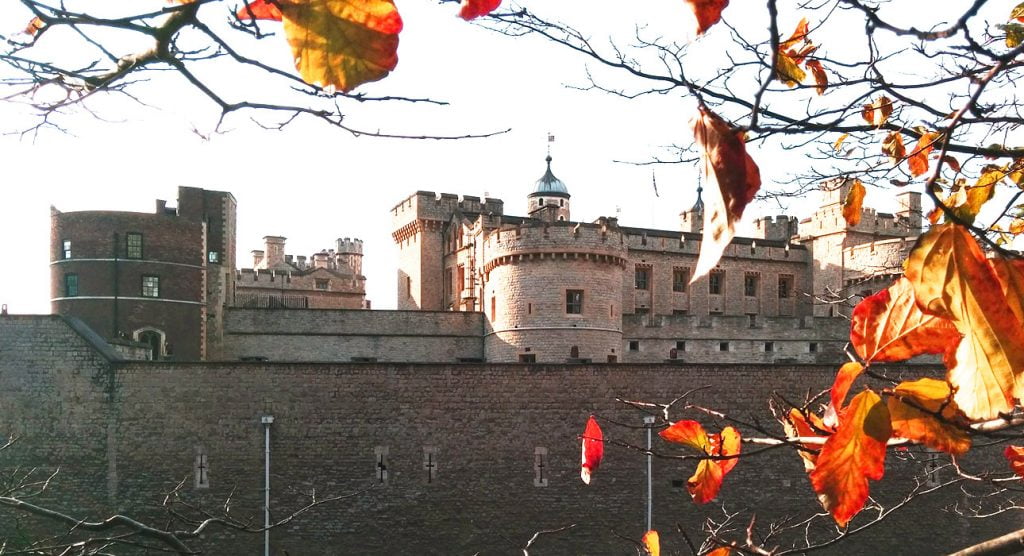 The Tower of London
Famous for its prominent prisoners and executions. Many important historical British events have happened here: the beheading of Queen Anne Boleyn, the mystery of the Two Princes in the Tower, and even the imprisonment of Elizabeth I (before she was crowned queen).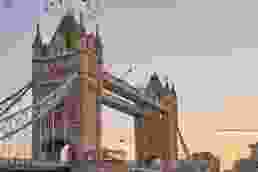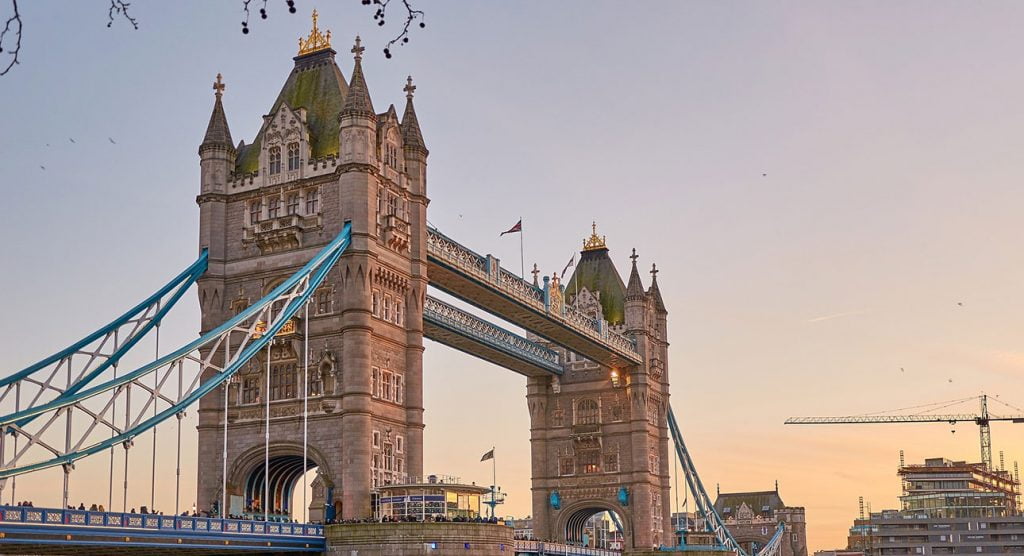 Tower Bridge
One of the most recognisable and beautiful architectural sights of historic London.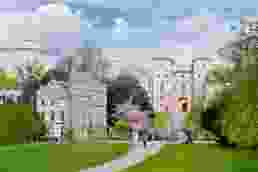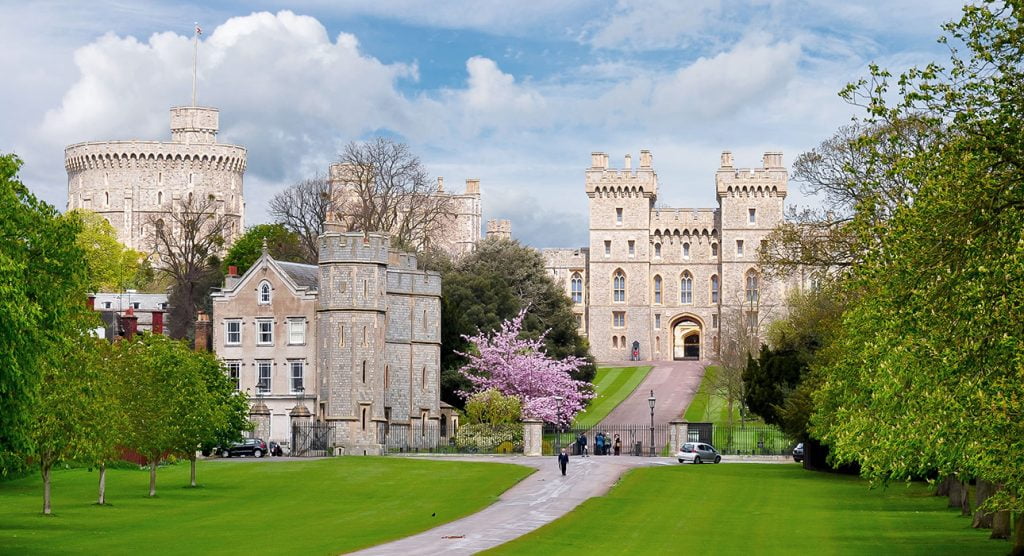 Windsor Castle
20.9 miles (33.64km) away from The London Eye, is one of the most popular and beautiful sights in England. And on a good day, you can see all the way out to Windsor Castle from the top of the London Eye.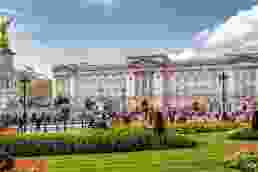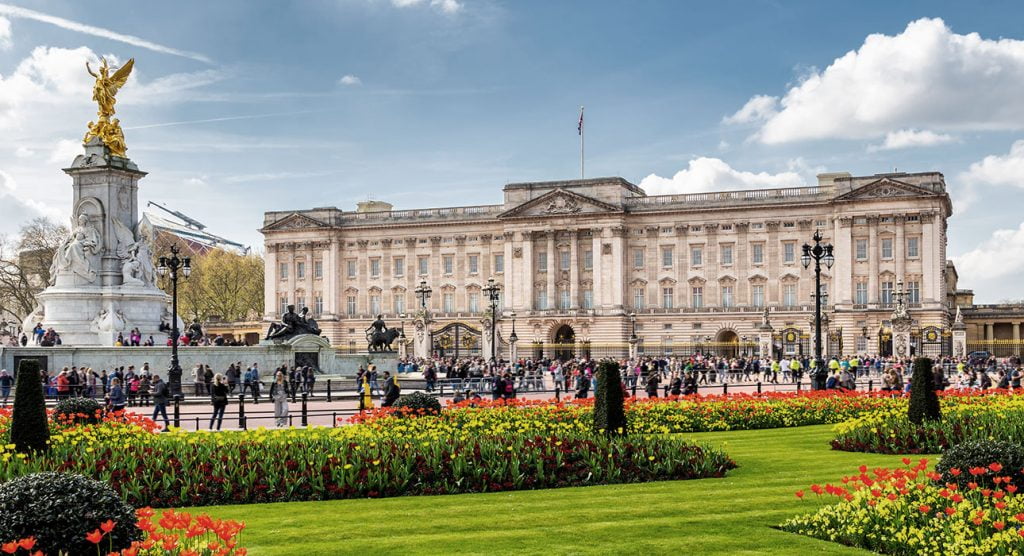 Buckingham Palace
West of the London Eye is Buckingham Palace. Famous for being the official headquarters of the Queen of England.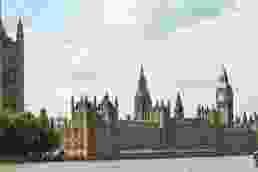 Big Ben
Over 150 years old, and located on the Palace of Westminster, Big Ben is an Iconic symbol of London, and its bells can be heard ringing once every 15 minutes.
London Eye interesting facts:
One of the world's largest Ferris Wheels (although it prefers to be called an "Observation Wheel")
On average it has more visitors than India's Taj Mahal or Egypt's Pyramids of Giza
On a day of clear skies, views extend up to 40km in any direction
The London Eye has a total of 32 capsules - each representing one of London's 32 Boroughs
Unlucky number 13: due to the popular superstition, there is no "capsule 13"; instead the capsule names went straight from Capsule 12 to Capsule 14.
A single rotation carries up to 800 passengers per rotation.
A single rotation lasts 30 minutes (the speed of the rotation is 1 km/h)
Celebrities such as Jessica Alba and Kate Moss can't get enough! Kate Moss has taken the London Eye for a spin 25 times, and Jessica Alba a whopping 31 times!
Look out for special events as well-- previously The London Eye's capsules have been used as pop-up restaurants hosting celebrity chefs and even once turned 30 of its capsules into nightclubs featuring special celebrity guest performers (including Lily Allen, Mark Ronson, and many others!)
Opening Hours and Directions
Opening Hours
Monday

10:00 - 20:30

Tuesday

10:00 - 20:30

Wednesday

10:00 - 20:30

Thursday

10:00 - 20:30

Friday

10:00 - 20:30

Saturday

10:00 - 20:30

Sunday

10:00 - 20:30
May vary on public holidays/festivals. Opening hours vary greatly and change monthly.
Directions
Arrival by subway
The London Eye is within easy walking distance of the tube stations: Waterloo, Embankment, Charing Cross, and Westminster.
Arrival by bus
Buses 211, 77, and 381 stop right outside the London Eye.
Address
Riverside Building, County Hall, South Bank, London SE1 7PB, United Kingdom
Website
www.londoneye.com
More Attractions in London