Experience London: Tours & Sightseeing
London has many great sights and attractions to make your visit to London unforgettable. Whether you are visiting London for the first time or returning, it is always an experience that you can't forget. Here you can get the best tickets for the most popular attractions in and around London. You can also discover free activities you can experience in London.
The Best Sights and Tours in London
The choice of sights and attractions in London is almost inexhaustible. But which ones are the most recommended? Here we present to you the most amazing and popular tours and things to do in London that you cannot miss.
The Best Excursions Around London
There are many opportunities for unique excursions around London. One of the most popular sights and excursion tips is to visit Stonehenge and the Harry Potter Studios.
Free Things To Do in London
London is full of beautiful sights and unique businesses that outdo each other. However, they also come at a price. But if you want to experience London, you don't necessarily have to spend a lot of money, because London has so many free sights that are definitely worthwhile!
In London, you can visit many museums for free (e.g. The British Museum, National History Museum).
London is full of beautiful markets (e.g. Borough Market, Camden Market, Maltby Street Market).
Book a free ticket for the Sky Garden and enjoy a beautiful view of the city. Important: Tickets are bookable two weeks in advance – it pays to be quick!
Discover the city with a free guided strawberry tour.
Visit the beautiful parks such as the Barbican Conservatory, the Japanese Garden in Holland Park, and Hyde Park. Hyde Park is best known for its cute squirrels.
If you like flowers, we recommend the Columbia Road Flower Market.
If you are an art lover, don't miss a visit to the Guildhall Art Gallery or the White Cube Gallery Bermondsey!
If you're a music fan, visit one of the free live music venues, such as the Royal College of Music and the renowned Royal Academy of Music.
Visit the great pubs and cafes in Little Venice.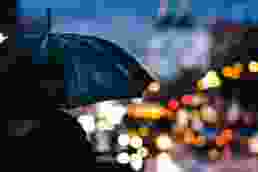 Explore London During Rainy Days
Even though it rains a lot in London, there are plenty of activities you can do even when it's raining. Below are some of the best things to do in rainy weather.
Natural History Museum
This museum is home to the popular dinosaur Dippy and is one of the largest natural history museums in the world. There are many interesting exhibits (over 70 million) and you can learn a lot about evolution and much more. Besides dinosaurs, you can also expect an earthquake simulator as well as a cocoon and much more!
St Paul's Cathedral
St Paul's Cathedral is one of the prime landmarks of London, and one of the most interesting places to visit in the rain. A trip to the cathedral gives you the opportunity to learn about its history. You can also explore the crypt and galleries.
Indoor Play Area
If you have children, you should visit an indoor play area. There are many fun activities there and you can sit back and enjoy a drink while the kids have fun.
Tickets for the Best Things To Do in London