Stonehenge Tickets – Explore the famous prehistoric monument
When you visit London, consider taking a trip to the Salisbury plains and experience the ancient wonders at Stonehenge. This mesmerizing Stonehenge tour is guaranteed to give you value for your money, and an opportunity to learn about new cultures, as well as sightseeing. There are different types of Stonehenge Tickets available.
The Most Popular Stonehenge Tickets
Secure tickets for the Stonehenge now through our ticket partner GetYourGuide and benefit from many advantages:
Best prices guaranteed
Avoid long queues on site
Free cancellation up to 24h in advance
24/7 international customer service
Get tickets sent directly to your mobile phone
All Stonehenge Tickets at a glance
Stonehenge Standard Entry Ticket

From £ 20.90, Duration: 2 hours

Stonehenge Entrance
World-class exhibitions in the Visitor Centre

It is advisable to make an online booking in advance so that you are guaranteed to attend. Stonehenge tickets allow you to experience museum-quality exhibits. There is also a café on-site to ensure you can enjoy this amazing experience with a full stomach. If you book online, you'll enjoy a hassle-free ticket purchase with instant confirmations. Also, don't miss the chance to learn about the mystery of Stonehenge and experience the newly constructed Neolithic houses. The limited-time Stonehenge tickets give you the opportunity to visit the famous prehistoric monument.

Stonehenge Entrance and Transfer from London

From £ 59, Duration: 6 hours

Stonehenge Entrance
World-class exhibitions in the visitor center
Transfer from London
Fascinating Stonehenge guided tour with an audio guide

With the coach service, you can enjoy the journey as your Stonehenge tour from London is also taken care of. The transfer service from London to Stonehenge offers a half-day visit to Stonehenge. You will also receive a map translated into ten languages. The drive through Salisbury is guaranteed to be delightful and captivating. Visit the magical site believed to have been a pagan place of worship. The coach leaves London at 8.30am and the journey takes approximately two hours. The luxury coach guarantees a comfortable ride and the tour afterwards will answer any questions you might have about Stonehenge.

Kombi-Ticket

Stonehenge and Bath Tour incl. transfer

From £ 95, Duration: 12 hour–1 day

Stonehenge Entrance
Full-day luxury coach tour
Free time in the city of Bath
Own tour guide

In addition to visiting Stonehenge, this transfer service also lets you explore Bath, one of England's most romantic cities, on your own. You will have the opportunity to stroll through the streets of Bath and experience the Georgian architecture of the city. This is a one-day tour where you can explore Stonehenge with the help of a friendly tour guide. The two-hour journey is delightful and when it's finished, the coach will drop you off in Bath city center. There are many sights and tourist attractions to enjoy in Bath before you board your flight home.

Kombi-Ticket

Day Tour: Stonehenge, Windsor & Oxford

From £ 79, Duration: 11.5 hours

Stonehenge Entrance
Entrance to Windsor Castle
Tour of Oxford
Own tour guide
Transfer

Explore England's captivating heritage in one day! In addition to the mysterious stone circle of Stonehenge, you can also explore the royal Windsor Castle - the main residence of the royal family - with this combination ticket. You even have access to the interior rooms and the magnificent park. A visit to the historic city of Oxford rounds off your day trip.
Your guide will take you to the most beautiful corners of the city and also provide you with exciting information. After this day tour, you are guaranteed to bring home a bulging backpack with great memories!
FAQ – Additional Information on Stonehenge Tickets
Yes. Buying a
Stonehenge ticket online
is hassle-free, and you get to enjoy the bests prices. There are no hidden charges, and you are guaranteed to participate. Timed Stonehenge tickets that get commissioned require advanced booking. Otherwise, you risk losing the opportunity to enjoy the Stonehenge tour from London.
Buy your ticket online for guaranteed entry rather than depending on walk-up Stonehenge tickets that usually get snatched up quickly.
You could keep an eye on how fast the Stonehenge tickets are decreasing and decide when to book yours. For the Stonehenge tour from London, both print and mobile vouchers are accepted.
Yes. There are many
affordable and delightful Stonehenge tours
to choose from when you are planning for a Stonehenge tour from London. The tour buses take tour hours to get to Stonehenge after which you enjoy two to three hours of exploring and learning with the guidance of a friendly tour manager.
A Stonehenge day trip from London is a comfortable ride that allows you to sightsee. The full-day luxury coach will drive you to and from Stonehenge, but you can also choose an independent Stonehenge to London tour. Stonehenge is about 90 miles West of central London, and the London-Stonehenge route hardly experiences traffic snarl-up.
The castle's entry fee is about £20, and with that, you can explore the mysterious monument. You get a friendly tour manager who is open to answering any questions you might have. The Stonehenge tour guarantees a memorable personalized experience. The tour buses' schedules are flexible to ensure you are not left behind.
Even though the café at Stonehenge gets really crowded sometimes, at least you get to enjoy the Stonehenge tour on a full stomach. You can enjoy the beautiful view while eating at the café or choose to eat someplace else. This light and airy café is guaranteed to cater to your needs.
You can buy a
Stonehenge Ticket with a transfer
and enjoy comfortable transfer services. These fast and affordable Stonehenge tours give you the opportunity to visit the magical stone circle. Ensure you go for Stonehenge-only tours, so you get a trip back to London. Stonehenge and Bath tours enable you to explore Bath once you get from Stonehenge.
While you are in London, you can combine Stonehenge and other attraction sites, so you have an enriching tour experience. There is a wide range of Stonehenge tours to ensure you don't miss out on the opportunity to learn new interesting facts and theories.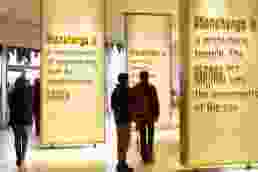 Stonehenge – Britain's most popular prehistoric monument
Stonehenge was built during an ancient civilization with roughly rectangular stones. Wiltshire, England is the home to the magical circular stones, and however there is no written record left documenting the construction, there are a couple of theories that attempt to explain the phenomenon.
The theories are based on the few clues that archaeologists and historians found during their investigation. Aside from the mystery surrounding Stonehenge's constructions, people also speculate on how the stones were transported to the construction site.
The unique construction was done by foreign stones dabbing the bluestones because their insides are spotted with dolerite and are blue when broken. These unique stones are said to be foreign as they are native to Salisbury plain. The source of these stones is believed to be Preseli hills which are located in Southwest Whales.
Archaeologists came up with different theories that tried to explain how the stones were transported to Salisbury Plain. Some of these theories include:
Human effort
The stones floated across water bodies
Dragged across dry land
Natural deposition due to glacial action
The theory that makes the most sense was human transportation since it is unlikely for the area to experience glacial action and the stone's density does not support the assumption that they floated through water bodies. Another mystery that remains unsolved is why the ancient ancestors chose to transport stones for construction rather than use what was readily available.
Construction Stages
Stonehenge was built in three main stages with the first one being the earthquake structure, which was a circular ditch surrounded by a bank. This was about 5,000 years ago, and the structure is known as the early henge monument. The second stage was in the late Neolithic period when a unique stone circle was constructed. The last stage was in the Early Bronze period and in this stage, burial mounds were constructed for the elite a stone's throw distance from the stone circle.
Today Stonehenge and Avebury are the heart of a world heritage site. The unique construction and the mystery surrounding this heritage site are its main attractive features. The theories for why Stonehenge was constructed the way it was included:
It was built as a burial ground for the elite, and there are bone fragments found on-site to support this theory
Built as a pillar of healing as there are healing properties found on site
Built to be a soundscape due to the voice cancellation effect of the stone circle
It was built as a celestial observatory since, on the winter solstice, the sun's rays are the axes of the stone circle
As a result of a team-building experience as the Neolithic people were known to have a united spirit.
Opening Hours and Directions
Opening Hours
Monday

9:30 - 17:00

Tuesday

9:30 - 17:00

Wednesday

9:30 - 17:00

Thursday

9:30 - 17:00

Friday

9:30 - 17:00

Saturday

9:30 - 17:00

Sunday

9:30 - 17:00
May vary on public holidays/festivals.
Directions
Arrival by car
Stonehenge is very easy to reach by car. There is a large car park in the immediate vicinity.
Address
Salisbury SP4 7DE, United Kingdom
More attractions in London