Hop-On Hop-Off Sightseeing Tours in Berlin
Explore every corner of Berlin's most beautiful sights on a Hop-On Hop-Off bus tour. We have selected the top offers for you, and compared the most popular tour providers. You are guaranteed to enjoy the perfect sightseeing tour in Berlin - what are you waiting for?
The most popular Hop-On Hop-Off tickets in Berlin
Secure your tickets for a Hop-On Hop-Off city tour in Berlin now, through our ticket partner GetYourGuide and benefit from many advantages, including:
Free cancellation (up to 24 hours before the tour starts)
Guaranteed best prices
Beat the queues
Save tickets directly to your phone
Berlin city tours in comparison
Noother city has as many options for Hop-On Hop-Off bus tours as Berlin. You can see them in front of almost every sight on the streets; big double-decker buses - bright green, red or white - the choice is huge. And the tours differ only slightly in price. They mainly differ in terms of their duration and routes. Therefore it is worth taking a closer look when buying a ticket for a city tour!
To help you find the right Hop-On Hop-Off ticket, we have compared the most popular providers and ticket options. Nothing will stand in the way of your sightseeing experience in Berlin.
Unsere Empfehlung

1 or 2 days - Hop-On Hop-Off bus tour

Bus tour valid for 1 or 2 days
Audio guide with own headphones (available in 10 languages)

Explore Berlin's most important sights in 24 or 48 hours. The Hop-On Hop-Off bus visits all major sights, where you can get on and off at any time. If you only want to enjoy the panoramic view from the sun deck, you can stay on the bus throughout the city tour. Furthermore, you can choose between two different routes - or you can simply take both and experience Berlin completely.

1 day - Hop-On Hop-Off bus tour with live commentary

Bus tour valid for 1 day
Live commentary (English & German)

With this day ticket you can use the Hop-On Hop-Off buses all day long. Either you stay on the bus for the whole tour, or you get off at your chosen sights and take the next bus. A complete tour takes about two hours. The special thing about this sightseeing tour of Berlin is the live commentaries of the respective sights and places you pass by while on the bus. Of course, there is a stop in front of the most important sights of Berlin: Brandenburg Gate, Alexanderplatz, Kurfürstendamm, Checkpoint Charlie, the Berlin Cathedral, and many more.

Kombi-Ticket

1 or 2 days - Hop-On Hop-Off bus tour & boat tour

Bus tour valid for 1 or 2 days
Optional: book a boat tour
Audio guide with own headphones (available in 16 languages)

This ticket is ideal for all those who want to get to know Berlin even better. With this Hop-On Hop-Off ticket you have the choice to book the bus for 1 or 2 days. Furthermore, this city tour offers two alternative routes. You will have much more time to visit the most important sights without rushing. Additionally, you have the option to book a 1-hour boat tour on the Spree river.
What can you expect from a Hop-On Hop-Off bus tour in Berlin?
A Hop-on Hop-Off bus tour in Berlin is a popular alternative to the classic city tours or boat trips. This way you can get a broad overview of Germany's capital or, if you wish, explore the most important sights in more detail.
In addition, a Hop-On Hop-Off bus will take you quickly and directly to specific sights in Berlin so you can avoid the busy subway. Also worth mentioning are the audio guides, which provide you with a wealth of interesting facts during the city tour. You will hear exciting stories about the city's most popular hot-spots, as well as the areas around them. Furthermore, you will learn where the Wall was built, and discover great insider-information about Germany's historic capital.
Another advantage of a Hop-On Hop-Off bus tour is the weather flexibility. On sunny days you have the possibility to enjoy the panoramic view from the open roof. On cold and rainy days you can explore the city with a closed roof over the warm and dry bus. Even if you want to get off the bus, you don't have to wait long. The buses come every 10-30 minutes- depending on the provider, time and route.
During a city tour with a Hop-On Hop-Off bus, you will have a great panoramic view of many different sights of Berlin, which we will explain further below. Of course, the list is not complete - usually you will stop at an average of 12 stops. However, for the following sights, it is especially worthwhile to get off the bus and explore the attractions up-close.
We recommend these attractions on your bus tour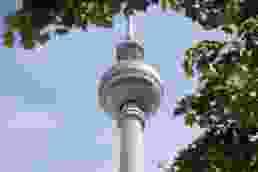 Alexanderplatz & Berlin TV Tower
The sightseeing buses usually stop at Alexanderplatz in Berlins. Here you will find the Berlin TV Tower and the Holiday Inn Hotel. From both of these buildings, you can enjoy a breath-taking view of the capital of Germany. At 368 meters high, the Berlin Television Tower is the largest building in Germany and offers a 360-degree viewing platform - a must-see for every visitor! A real insider-tip, however, is the aforementioned Holiday-Inn Hotel. This hotel also has a viewing terrace on the top floor. Although the viewing platform is 120 meters high (not nearly as high as the Berlin TV tower) you have a great view of Berlin from there - including the Berlin TV tower. Ideal for an amazing photo opportunity! Adventurous people can even fly down from up there by base flying.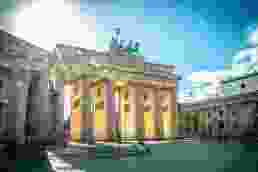 Brandenburg Gate ("Brandenburger Tor")
Another popular stop for getting off the bus is Alexanderplatz and the Brandenburg Gate. But even just the view from an open-roof Hop-On Hop-Off bus is definitely worth it! Nevertheless, we recommend you make a stop here, as there are many other great sights around Pariser Platz besides the Brandenburg Gate. A walk in the adjacent park or a visit to the wax museum of Madame Tussauds is worthwhile. Not far away is also the Holocaust Memorial for the Murdered Jews of Europe. This can be found within a few minutes' travel on foot. Take your time in Berlin to visit this memorial and allow it to affect you. If you want, you can also take the Hop-On Hop-Off bus.
Potsdamer Platz
Another hotspot in Berlin is the Potsdamer Platz, which you can also reach comfortably with a Hop-On Hop-Off bus. A special highlight of Potsdamer Platz is of course the architecture with its modern office complexes. One of the most famous buildings is the Sony Center, as well as the 100-meter high Kollhoff Tower, which you should not miss. In addition to the architecture, the modern center is home to numerous bars, restaurants, and shopping facilities such as the Mall of Berlin.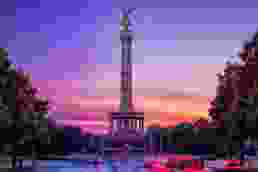 Victory Column ("Siegessäule")
Onboard a Hop-On Hop-Off bus, you will also pass directly by the Victory Column on the Great Star. The Victory Column commemorates Germany's victories between 1864 and 1871 and is one of the most important sights of Berlin. A must-see on every city tour of Berlin.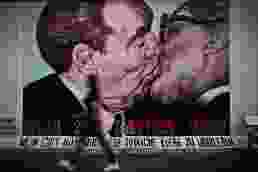 East Side Gallery
Another highlight of Berlin is of course the East Side Gallery - the longest remaining piece of the Berlin Wall. With a length of over 1300 meters, it extends between Berlin's Ostbahnhof and the Oberbaumbrücke along the Spree. The special thing about the Wall is the paintings that were created after the opening by over 100 artists from all over the world. The paintings depict the political changes during the fall of the Berlin Wall. An ideal stop for great vacation photos!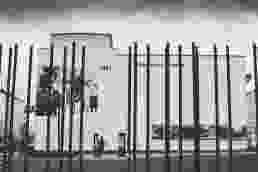 Bernauer Street
Bernauer Strasse is one of the most historic places in Berlin. This is where the Berlin Wall was located, running along the façade of the building. Even today there is still a former border strip as well as individual Wall remains and barriers. In addition, many exhibitions (such as the Documentation Center and replicas) will make you feel completely immersed in the fascinating history of this city! Anyone interested in the history of Berlin should definitely plan a stop here during the city tour of Berlin.
Insider tip: Free city tour with the city bus
In addition to the classic Hop-On Hop-Off buses, the two BVG buses with the numbers "100" and "200" also pass the most important sights in Berlin. Double-decker buses are usually used on these routes, running every 10 minutes. Tourists with a Berlin Welcome Card can use public transportation free of charge - so this sightseeing tour is a real bargain! But also for those who do not have a Welcome Card, this sightseeing tour is cheaper than a classic Hop-On Hop-Off bus tour. The day-tickets can be purchased either directly on the bus or from the BVG ticket machines.
Other attractions in Berlin