Berlin City Tours – Info and Tickets
There is so much to see in Berlin, it can be hard to know which sights to see and how to organize a Berlin City Tour. Let us do the work for you— we have found all of the best Berlin City Tour options for you, all you need to do is scroll down to find your perfect Berlin City Tour.
Many ways to see Berlin
Berlin is a city made for exploring. Whether you want to stay active or you want to relax, there are so many ways to explore the city. Our ticket partner, GetYourGuide, offers so many different options for touring Berlin, which is lucky because these tours are in such high demand. You will feel so disappointed if you miss out on these, so secure your tickets in advance, and you'll be able to benefit from:
Best prices guaranteed
Avoid long queues on site
Free cancellation up to 24h in advance
24/7 international customer service
Get tickets sent directly to your mobile phone
All Berlin City Tours at a glance
Unsere Empfehlung

A great variety of walking tour options to suit everyone.
Tours last between 1 hour up to a full day, to suit your schedule
Explore history, culture, politics, and even food on your chosen tour

You don't need a vehicle to travel around—just your own body. Berlin is a city that is meant for sightseeing, and there are so many Berlin Walking tours available to encourage this. Are you a fan of architecture? Check out Brandenburg Gate, TV Tower, or the Reichstag. Do you want to learn more about recent political and war-time history? Take a tour of the Sachsenhausen Memorial or visit the remaining sections of the Berlin wall and other cold-war era sites. Or perhaps something a bit more modern—maybe you want to get away from the beaten track and explore the Berlin of today? You can take a culinary tour in Kreuzberg, or check out multicultural Neukölln. There is so much to experience; have a look for yourself!

Environmentally-friendly travel option
Perfect for first-timers visiting Berlin
Experience a structured tour with a fun and knowledgeable tour guide, or rent a Segway for an hour and wander at your own pace

Riding on a Segway has to be one of the most fun and adventurous ways to explore Berlin. These neat little two-wheelers will make you feel like you're gliding above the ground as you zoom around Berlin (at speeds of up to 20 km/h!). At these speeds, you can experience more sights in a shorter amount of time, yet still enjoy many of the benefits of being a pedestrian in magical Berlin. Choose a tour of East Berlin, West Berlin, or tour just the highlights, and you'll be sure to see prominent sights such as the Reichstag (Parliament building), Brandenburg Gate, Checkpoint Charlie, and many, many more. Or just rent a Segway for an hour and free-roam the wonderful city to your heart's desire. Whatever option you choose, definitely book beforehand because these Segways run out quickly!

Choose between a live tour-guide and an audio-guide (Languages: German or English)
Intimate and private tours, yet fun and whimsical
Uniquely German experience

The Iconic Trabant car (affectionately known as the "Trabi") has become a symbol for East Germany before the fall of the Berlin wall and the reunification of East and West Germany. This infamous car brand has rather humorously made a name for itself as "the worst car ever", but today many people look back at the quaint car fondly and it has claimed a sentimental spot in the heart of Germany's cultural identity. For three decades it was the only car available in East Germany until it was discontinued in 1991—a trip in one of these charmers is a trip back in time. Take it for a spin and either follow one of the suggested routes or let the Trabi take you where it will. This is the true German experience. Get tickets in advance so you don't miss out!

Includes Bike rental
Average duration: 3-6 hours (depending on chosen tour)
Tour guides can deliver commentary in a number of languages (English, Dutch, Spanish, German) – check your individual tour first.

Did you know that Berlin is one of the most bike-friendly cities in the world? Why wouldn't you want to experience a Berlin bike tour?! Feel the breeze on your skin and enjoy the thrill of a bike ride, while also exploring the exciting atmosphere of beautiful Berlin. With almost 20 different tour options, these tours can cater to everyone from first-time visitors to long-time residents. You can do a cold-war tour or a bike tour of Berlin's main tourist highlights; you can travel off the beaten path to discover secretly hidden gems, or you can explore the city's LGBT+ culture and history! All bike tours are led by very experienced, knowledgeable, and entertaining tour guides. Make sure you book today so that you don't miss out on these tours.

Hop-on hop-off options available for up to two days of travel
Live commentary from Tour-guide, or Audio-Guide (depending on chosen tour, languages include: English, Japanese, Chinese, French, German, Portuguese, Russian, Italian, Spanish)
Accessible for wheelchair users

Explore Berlin sightseeing with a Berlin bus tour. You can choose from a small, intimate rickshaw, or the classic hop-on hop-off tour. There's also an option for a short 45-minute tour of Berlin in the evening—watch the gorgeous city light-up! A number of packages are available as well, some including a boat cruise or walking tours. What a convenient and easy way to do some Berlin sightseeing! Whichever option tempts you the most, you can book your tickets online today so that you can skip queues and organize to see the most of this magical city.
Berlin Sightseeing – City Tours
Why go on a Berlin City Tour?
Berlin has so much to offer, you might miss some of the most remarkable sights if you don't have a guide to show you around. Whatever your reason for visiting Berlin (or even if you live here already), there's such an amazing variety of experiences to encounter— a tour for every occasion!
Experience Berlin's Architecture on a Berlin Walking Tour or Bus Tour
Berlin is hundreds of years old and has a rich history full of historical landmarks. The architecture of Berlin is so captivating, and each structure is so unique. You may notice architectural influences ranging from Ancient Greek to the Chinese. Grab a hop-on/hop-off Berlin bus tour to check out some of these must-see buildings:
Brandenburg Gate
Charlottenburg Palace
Reichstag Building
Berlin Cathedral
TV Tower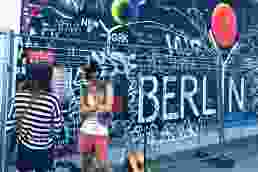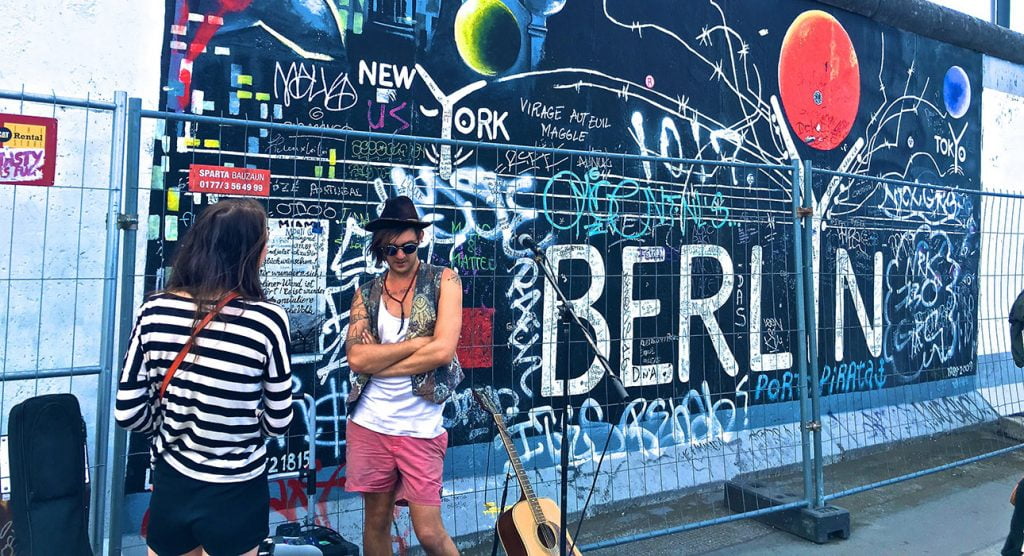 Explore Germany's Political History with a Berlin Bike Tour or Trabi Tour
Berlin has been through so much in the last hundred years; it has been a big player in both world wars, it has survived the cold-war, and has survived being split in two. Its history is simultaneously fascinating and devastating. Above all, the Germans understand that it is important to remember this history, no matter how dark it may be. You can take a Berlin bike tour to learn more about this history and visit landmarks such as:
Checkpoint Charlie
Memorial to the Murdered Jews of Europe
Tiergarten
Sachsenhausen Memorial and Museum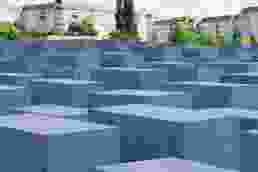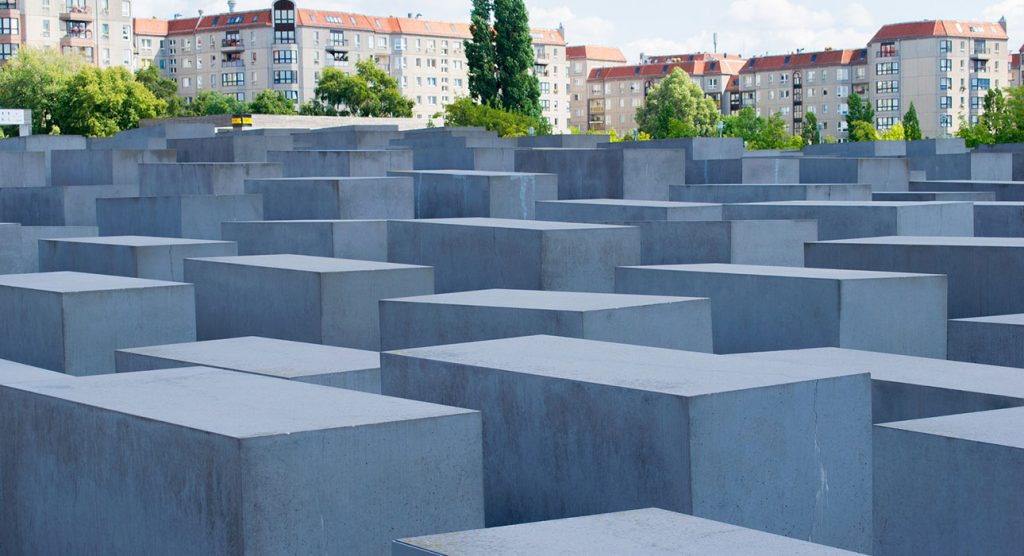 Discover the Berlin of Today via Segway or Berlin Walking Tour
Berlin may have a rich past, but today's 21st-Century-Berlin is just as rich if not more so! Germany is a melting pot of different cultures; you can visit the Arab center of Berlin in Neukölln, you can check out the world-renowned nightlife or culinary areas of Berlin, or even check out the incredible Berlin street art. If any of this sounds like your idea of a great time, you should book a ticket for a Berlin Walking Tour or Berlin Segway tour. You will be in for an absolute treat!
More attractions in Berlin