St. Peter's Basilica – Info and Tickets
Any visit to The Vatican City is incomplete without a visit to St. Peter's Basilica— the iconic church is a staple attraction for anyone's trip to Vatican City. But the fact that this Church is so famous and world-renowned means it always has a long queue! Don't worry—the secret to skipping the line can be found on this page— all of our ticket options include a skip-the-line guarantee. You'd be mad not to book in advance!
Visit St. Peter's Basilica
Secure tickets for the St. Peter's Basilica now through our ticket partner GetYourGuide and benefit from many advantages:
Best prices guaranteed
Avoid long queues on site
Free cancellation up to 24h in advance
24/7 international customer service
Get tickets sent directly to your mobile phone
All St. Peter's Basilica entry tickets at a glance
St. Peter's Basilica Ticket (Skip-the-Line)

from 27 €, duration: 1 hour

Admission to St Peter's Basilica (without queue).
Official guide
Audio guide available in 11 languages: English, Spanish, French, Chinese, Polish, Italian, German, Japanese, Korean, Russian, and Portuguese.

The ticket covers access to the Audio-Guide, which is conveniently downloadable onto your phone! Use the complimentary wifi to download the Audio-Guide app and also save over an hour by skipping the line. With 31 designated station points on the audio guide, you will be blown away by the abundance of architectural and artistic displays on offer. And the best bit: once you've gotten into the Basilica, you can stay as long as you'd like until closing time, so no need to go any faster than you need!

Unsere Empfehlung

Climb St. Peter's Dome

from 29 Euro, duration: 2 hours
Accessibility: regrettably this tour is not accessible for wheel-chair users or others with mobility concerns.

Access to St Peter's Basilica and the dome
Expert guide
Lots of activities for the kids, including a treasure hunt and prizes!
Small groups: No more than 12 people per group

Not only do you get the full tour experience of St. Peter's Basilica, but you also get the opportunity to climb to the very top! Your trek of 171 stairs will be rewarded with one of the most impressive and completely unimpeded views of Vatican City, even extending as far as the rest of Rome. And all the while you will be led by a knowledgeable historian who will share all of their expertise with you every single step of the way. You'll be the envy of every other visitor.

Climb St. Peter's Dome and tour the tombs below

from 39 Euro, duration: 3 hours
Accessibility: regrettably this tour is not accessible for wheel-chair users or others with mobility concerns.

Access to St Peter's Basilica and the dome
Access to the papal tombs
Private guide

This is the perfect tour for anyone wanting to get the most out of St Peter's Basilica. Start by going to the first floor where you can see the inside of the Dome and its mosaics up close. Your guide will share with you the Dome's history before you climb to the top of the Basilica and enjoy the breathtaking views of the Vatican City and surrounding Rome. Then you will go back to the Basilica floor where you will get a fully guided tour of the Basilica before you are taken to the Papal tombs below. These tombs are the final resting place for hundreds of previous Popes and numerous royal persons. A journey not to be missed!

Kombi-Ticket

Full-day guided tour with Colosseum & St Peter's Basilica

from 89 Euro, duration: 1 day

Access to St Peter's Basilica
Access to the Colosseum
Access to the Palatine, Roman Forum and Castel Sant'Angelo
Guided Tour

Get the full experience of Rome and Vatican City! Choose a start time from 9 AM, 10 AM, or 11 AM, and meet at the Colosseum where this incredible tour begins. Then your tour guide takes you to the Roman Forum— the epicenter of politics, society, and religion back in its day. Next, you will get one of the best views of the city atop Palatine Hill before you get an hour's break to grab a delicious lunch. After lunch, your guide will show you Castel Sant'Angelo and finally, your tour culminates with a visit to St Peter's Basilica. What an incredible day, how do you say no?!
Why Purchase St Peter's Basilica tickets?
A St Peter's Basilica Tour is non-negotiable if you want to get the most out of your visit to Vatican City. All of our ticket options include St Peter's Basilica Entry, and many of them include various other attractions as well. Are you also interested in St Peter's Basilica Dome tickets? Don't search anywhere else, we have you covered—we have two different options which take you to the very top of the Dome so that you can enjoy one of the best views in all of Christendom. You can also get access to the Papal tombs and even other parts of Rome—such as the Colosseum, the Roman Forum, The Palatine Hill, and Castel Sant'Angelo. You are in for the experience of a lifetime!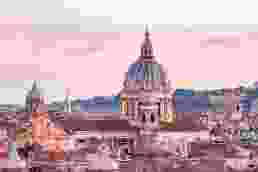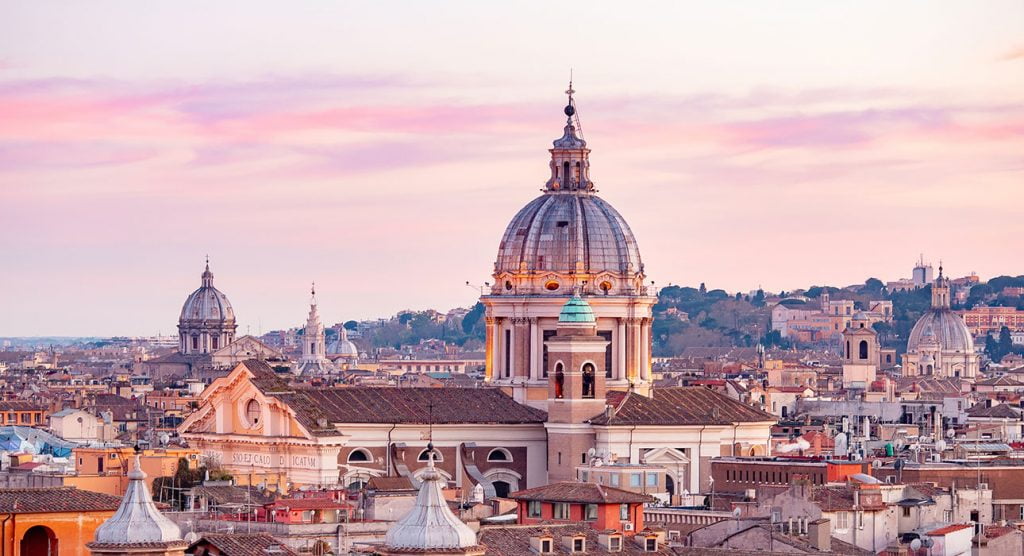 The impressive St Peter's Basilica in Rome
St. Peter's Basilica is the most celebrated piece of architecture from the renaissance period. It is known for being the burial place of St Peter—the Chief Disciple of Jesus Christ and the Church's first Pope. You will be blown away by this incredible feat of human engineering and architecture, and dazzled by the incredible art and relics housed within its walls. Such pieces include the incredible Pietà sculpted by Michelangelo and the beautifully ornate Chair of Saint Peter. The world's largest Christian church, St Peter's Basilica has a capacity of 60,000 people. Truly the most iconic place in the Vatican City—your visit to the Vatican is incomplete without a tour of this incredibly important structure!
Discover the monuments in the surrounding area
The Roman Forum
In Ancient Rome this was the site of all sorts of significant events; political, religious, and social. It is believed that it was the center of Roman society from approximately 500BC.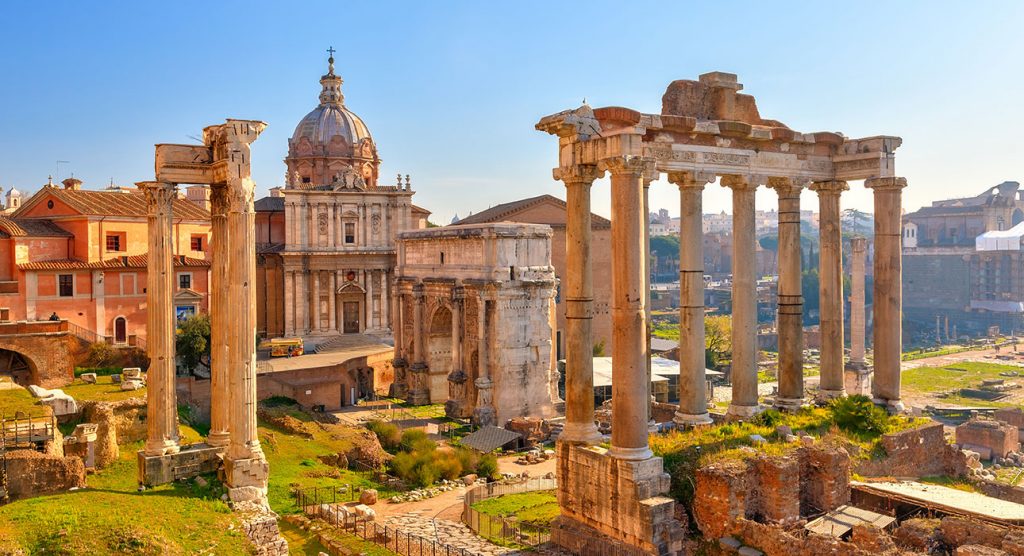 Palatine Hill
According to Legend, twin brothers, Romulus and Remus were rescued by a She-Wolf who cared for them in her cave upon Palatine Hill. Romulus grew up to become the founder and the first king of Rome— a city that started its birthplace at the Palatine Hill before spreading into the incredible city that we know today.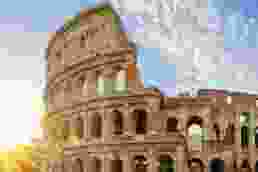 Colosseum
Almost 2,000 years old, the Colosseum is still the world's largest amphitheater and is well known as the site of Ancient Roman entertainment. The entertainment would include battles between gladiator warriors, animals, and even re-enactments of sea battles (the Colosseum would be filled with water to allow these sea battles to occur).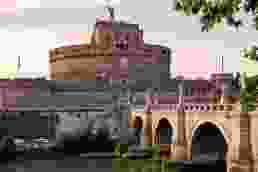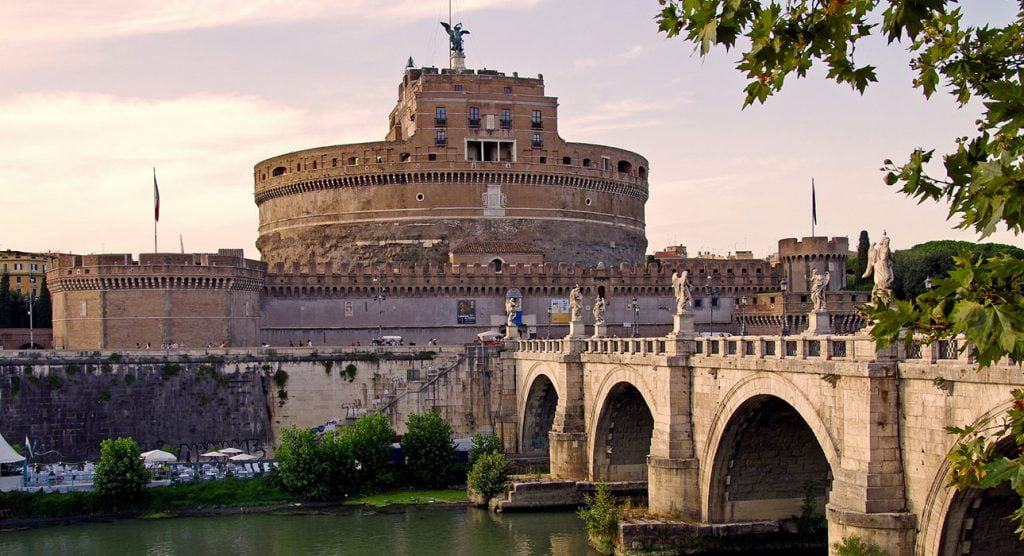 Castel Sant'Angelo
At one point this building was the tallest in all of Rome. Initially constructed as an Emperor's Mausoleum, it has also been used as a Castle, a Prison, and a Fortress for various Popes. Today it is a Museum, documenting almost 2,000 years of Roman history.
St Peter's Basilica interesting facts
The initial construction of the Basilica began in 1506 and took 120 years to complete. It was finally completed and consecrated in 1626.
Known as the resting place of St Peter, since his death a tradition has formed whereby many other popes throughout history have also made this site their final resting place.
A Church has been on these grounds since the 4th century, known as the Old St Peter's basilica.
Home of famous artworks and relics such as Michelangelo's Pieta, Bernini's Baldachin, and the Chair of St Peter.
Michelangelo was the architect chosen to design the famous Dome.
St Peter's Basilica houses the largest collection of Ancient Art in the world.
Opening Hours and Directions
Opening Hours
Monday

8:00 - 18:00

Tuesday

8:00 - 18:00

Wednesday

8:00 - 18:00

Thursday

8:00 - 18:00

Friday

8:00 - 18:00

Saturday

8:00 - 18:00

Sunday

8:00 - 18:00
May vary on public holidays/holidays. Opening hours vary each month.
Directions
Arrival by metro
Take line A to the "Ottaviano" station. From there it is only a few minute walk.
Arrival by bus
Take bus 23, 34, 49, 492, 982, 32, 81, 98, 590 and get off at the "Risorgimento" station.
Address
St Peter's Square, 00120 Vatican City, Vatikanstadt
Website
www.vatican.va